Camera, Photo & Accessories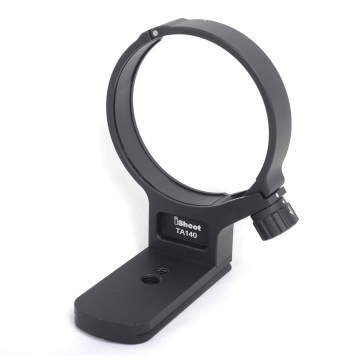 Lens Collar Tripod Mount Ring for Tamron 100-400mm f/4.5-6.3 Di VC USD Lens A035
$37.99
The price is certainly not small, but the quality is excellent and in stock!
wow! one week later delivered in the Netherlands. amazing fast shipment thank you so much! lens collar feels heavy duty, full metal en precise fitment. also a little white dot at the top matches perfect with the lens so you can place it perfect straight!! great product, definitely worth every penny.
Much cheaper but still high quality tripod collar for the 100-400mm VCExcellent tripod collar with great build quality. Product is as pictured. Cheaper than the OEM Tamron collar by a large margin!
The lens manufacture prices for mounts are inflated to the max. This product was well made, fit my lens as it should and was a super value. I will buy from this group again.
Easy to use and it's rugged. I use it to help stabilize the camera while shooting. The Tamron 100-400 mm lens is heavy and this provides better support while shooting. It fits the tripod easily, as well, but I haven't really used it that way yet.
The mount works as it should. Good quality and well made. Great price for the product – well worth the wait for delivery. The original manufactures' prices are hugely inflated - this product was reasonable. I recommend this product.
Top Quality!! This is the second thing I bought.

Your cart is currently empty.