Camera, Photo & Accessories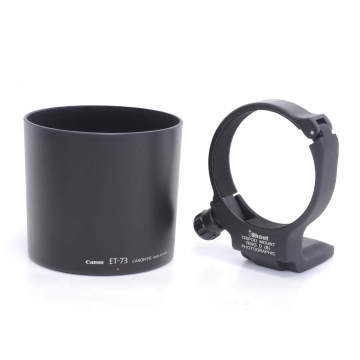 Lens Collar Tripod Mount Ring & Lens Hood for Canon EF 100mm f/2.8L IS USM Macro
$22.99
Nice things, Thanks for the fast shipping and Patiently explaination.
Perfect combination, just meets my needs. I suggest that you can make more combinations in the future. Cause this is a good idea.There is a layer of flocking inside the lens hood, I can't see it on the picture, so I am worried about the work of this part, but you did not let me down. This is a satisfying shopping.

Your cart is currently empty.