Camera, Photo & Accessories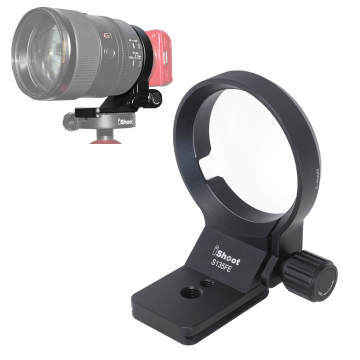 CNC Metal Lens Collar Tripod Mount Ring for Sony FE 135mm f/1.8 GM SEL135F18GM
$47.99
Very well made. Worth this price, thank you!
The quality of this tripod ring is first-class, the hole position is very well-made, the knob is very tight, it makes holds my lens with no slight swing when shooting. It's very light but very solid, I like it very much. Actually, many of my tripod rings were purchased at this store. I chose this brand at first time because it happens to have a tripod ring for my lens and is much cheaper than other brands. But I have not been disappointed.
Good quality, Your products are unique, great!
Received it very soon, perfect for my FE 135mm f/1.8
Do you have the tamron 70-180 so you can try this collar on it?

Your cart is currently empty.