Camera, Photo & Accessories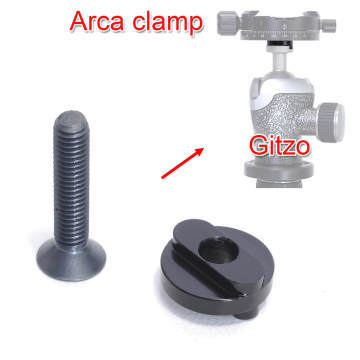 Arca-Swiss Fit Quick Release Clamp Converter for Tripod Head of Gitzo, Manfrotto
$9.99
Nice design. I saved a lot of money because of this little thing, this is why the converter is so important to every photographer. It is sturdy and beautiful, easy to carry and use. The entire disassembly and mount time is only about 1 min.
It's is an amazing adapter. I think all my photographer friend should have such a practical little thing.
Really good. You used a nice delivery. And I can use this adapter to change the clamp .Let's take a look at it for a long time using.
Great built! Very easy to use

Your cart is currently empty.