Camera, Photo & Accessories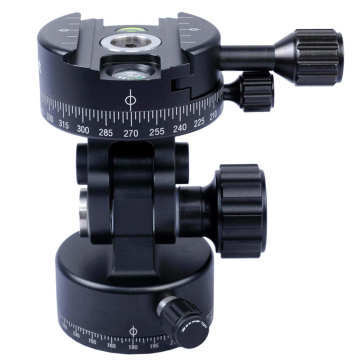 2D 360° Rotate Panoramic Tripod Ball Head compatible with Quick Release Plate
$77.99
I was looking for a panoramic head like the Acratech Panoramic Head and I came across this on Amazon. I noticed that it was shipped and sold by "ishoot-uk" so I thought, might as well see if they have a re seller over here (in France) or their own website. Unfortunately, it seems like there is no warehouse in the UK and it was shipped from China, so it took 15 days.On the product itself now, this head feel solid, the top panning is nice and smooth, the locking of the Arca clamp is easy to maneuver and secure. However, the bottom pan is rather stiff, I wonder if it will get smoother over time or if I can fix that easily.Also, on the vertical adjustment, there was a small sharp spot that started to damage the Teflon washer, I easily got rid of that though.
This tripod mount ring has more precision and solidity than I expected, and that's a good thing. AS standard interface is very convenient. A definite improvement in stability for a very reasonable price.

Your cart is currently empty.